We've worked extra hard to deliver a WordPress theme that you'll love to use for your blog or business.
Customize the theme to suit your needs.
All of the customization features are built into the WordPress Customizer. This makes Noah very future proof and integrated into the core functionality that WordPress provides (including "Live Preview!").
Here are a few of some of the available options: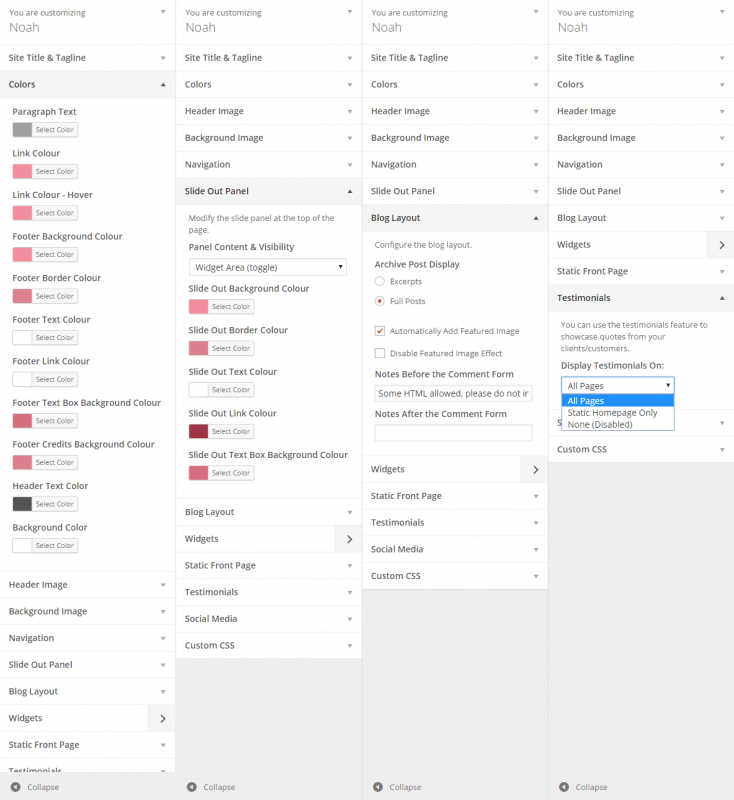 Promote your favourite content.
We've built an image slider straight into the Noah theme. You can use it to display pretty images, or even showcase your favourite posts.
When you activate Noah, you'll see a new tab in the admin panel for Image Slider. And we've made it super easy for you to add, edit, and remove slides! The experience is very similar to managing your blog posts, so you'll be familiar with the interface.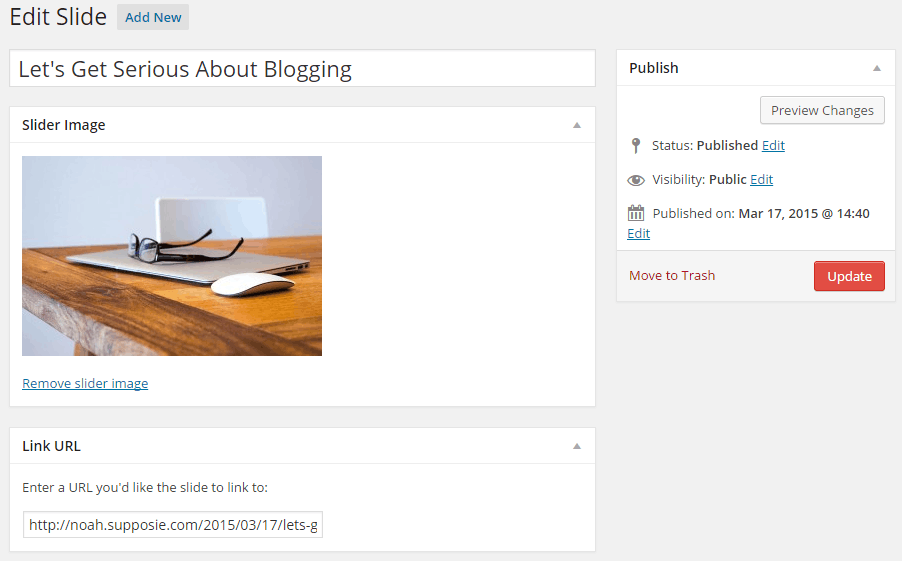 Show everyone how much your clients love you.
Your potential clients want to know what people think of your work and services. We totally get that. Since we understand how important this is, we've included a testimonial feature with the Noah theme. You can choose to display these testimonials on the homepage, or on all pages. And we'll randomly pick a different testimonial on every page load. Cool, huh?
You can add, edit, and delete testimonials just like posts. We've created user-friendly boxes for you to fill out so you don't have to do all that icky formatting yourself. We'll handle it for you!
But you know what the best part is? We wanted to offer a very WYSIWYG (what you see is what you get) experience. So, we coded a "Live Preview" box on the testimonial page. You can see exactly what your testimonial is going to look like.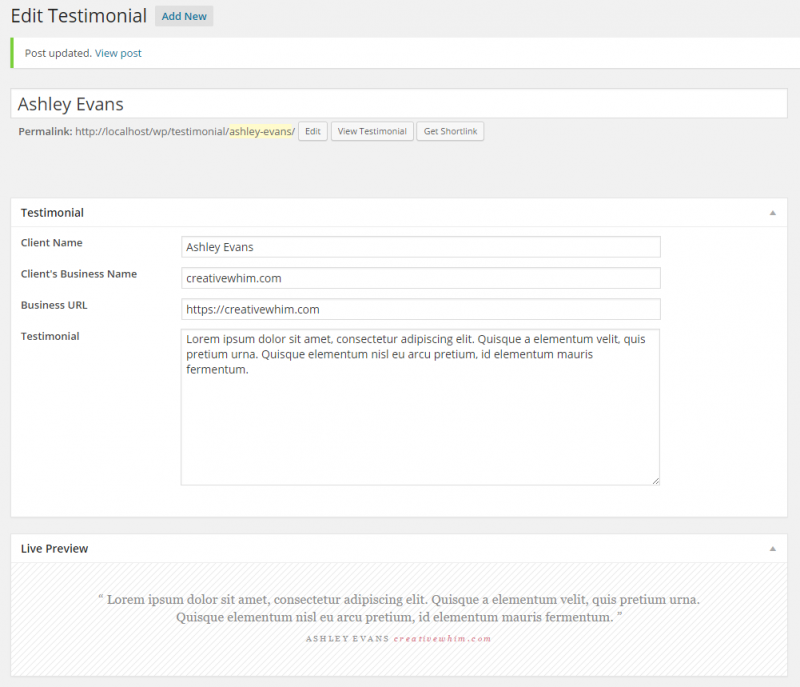 Custom widgets to make your life easier.
We want it to be easy for you to set up your own website just like this demo site. So rather than requiring you to write your own custom HTML into text widgets, we've created custom widgets for you and packed them in with the Noah theme. This makes it very easy for you to replicate the demo site in order to:
Add social media icons.
Create a cool widget with an icon above the title (check out the homepage for an example!).
Add a call to action button.
Show off your popular posts.
Display the content of your most recent comment.
Combine the search widget, categories widget, and archives widget into one compact widget of its own.
That's right: Noah comes packaged with six custom widgets. How's that for awesome?